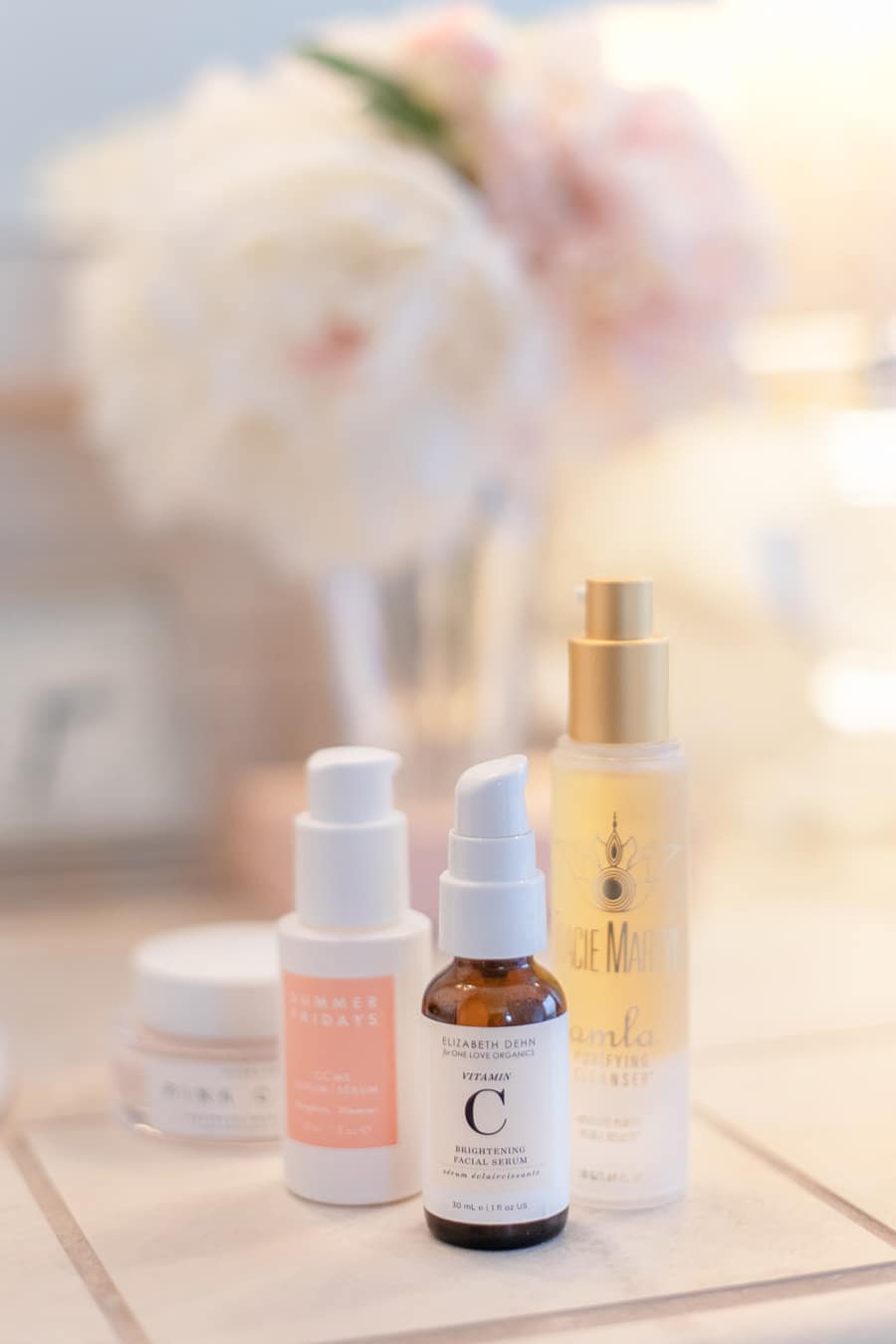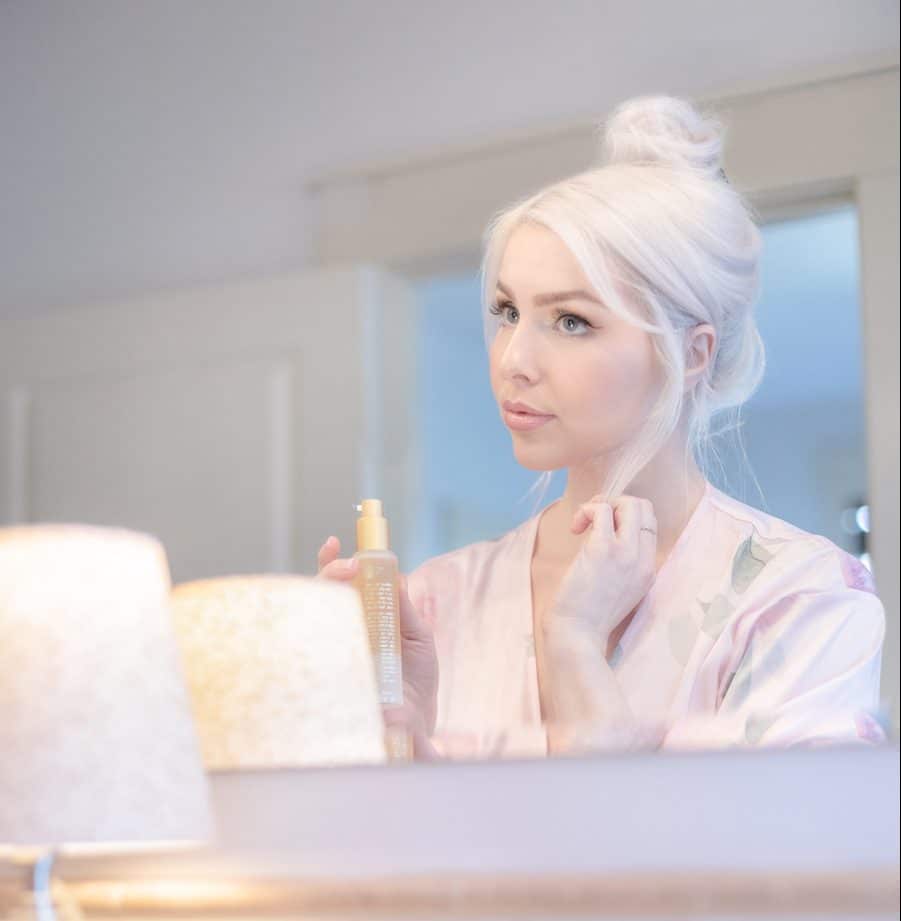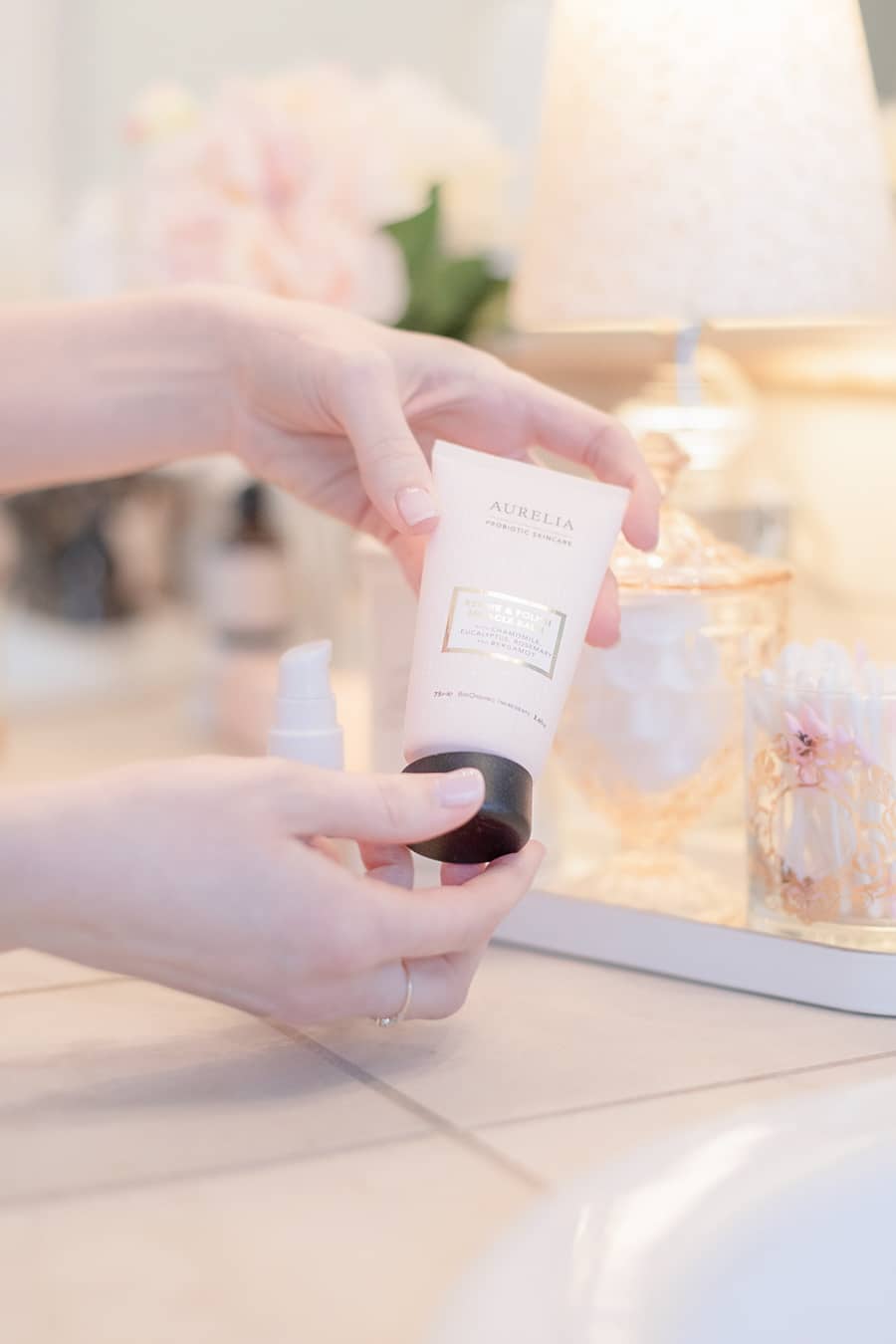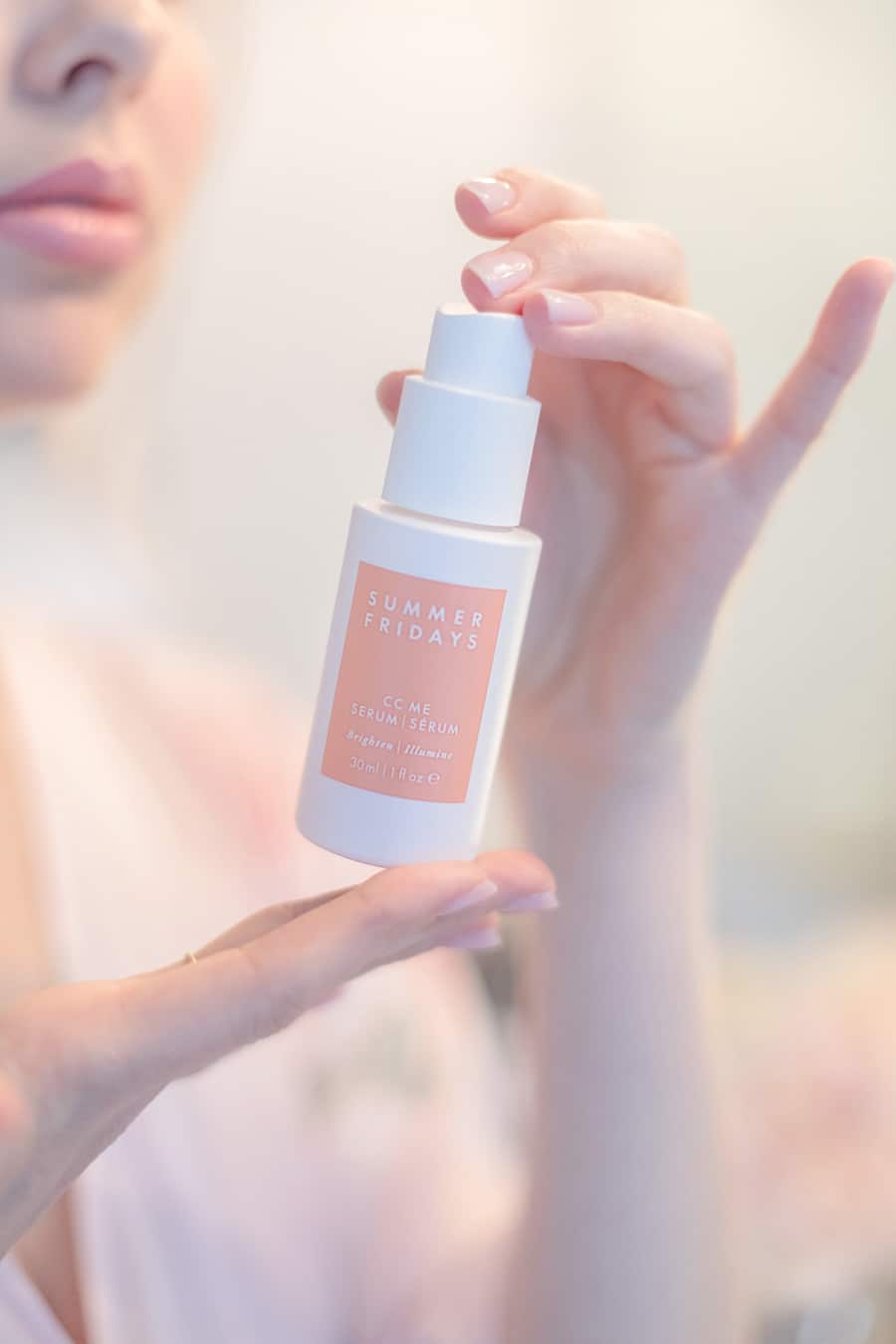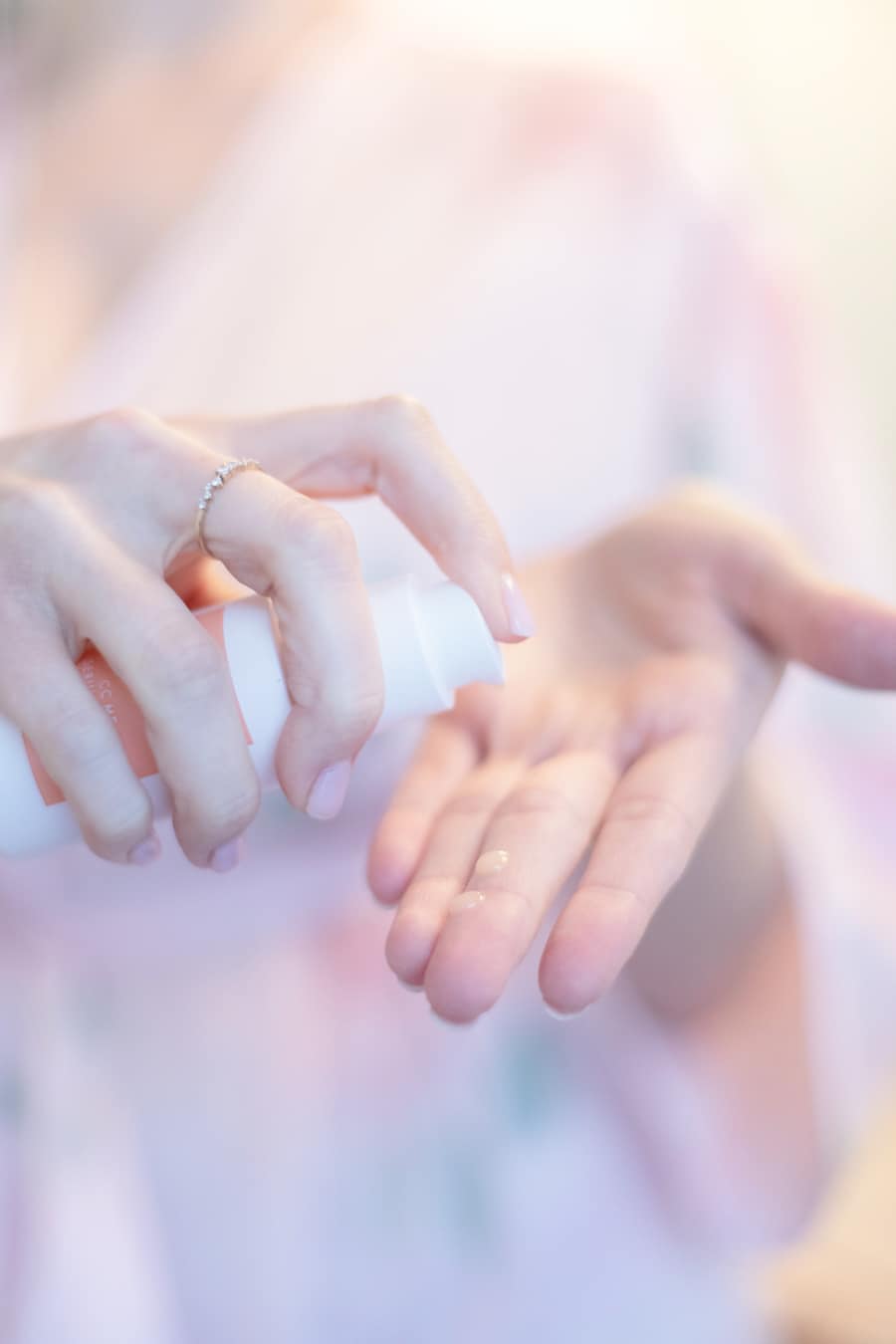 Let's Glow
Hello Lovelies! Who's ready for a post-quarantine glow? I am going to be sharing some of my favorite skin-care items I have been using lately and my daily essentials!
1. Double Cleanse: One of the best tips I give my clients is to double cleanse your skin at night.  I always start by removing all my makeup with makeup remover and a cotton round.  Then, choosing a gentle creamy cleanser like Ultraluxe Red Grapefruit which lathers up beautifully with a super fresh scent that's not too heavy.  I then go in with a foaming cleanser that is going to give a deeper cleanse.  One of my all-time favorites is Tracie Martyn Amala Cleanser. I have adored this cleanser for decades… Foams like a dream and smells amazing, leaving my skin with the ultimate glow. If I am really dry, I use One Love Organic's Botanical B Enzyme Oil Cleanser.
2. Tone: After I am done double-cleansing I always go in with a tonic/toner.  This is great for getting any excess oil, or residue off of your skin. My go-to product is Thayers Alcohol-Free Rose Petal Witch Hazel Facial Toner. This tightens pores, controls acne and oil production, along with reducing redness and inflammation.
3. Serum: Depends on what is going on with my skin but my usual go-to is Epionce Intense Defense Serum, and I currently been using Summer Fridays Vitamin C Serum during the day before my sunscreen to help brighten my skin. Another one that I always grab when my skin is feeling dull is One Love Organics Vitamin C Brightening Serum.  Fantastic for dry skin and you wake up with softer, more even skin tone.
4. Eye Cream: For nighttime, I always use Visualift Eye Cream by Ultraluxe which is my holy grail of eye creams.  It instantly refines fine lines and makes the area smooth and firm.  In the morning I like something light, refreshing, and that gives a bit of brightness. I have been obsessed with Origins Ginzing Refreshing Eye Cream. This is great for puffiness and dark circles, leaving your eyes refreshed and illuminated.
5. Moisturizer: There are two moisturizers that will always have my heart! First is Epionce Renewal Facial Cream.  This moisturizer is so rich and hydrating… It always helps repair my skin and gives me that "I just had a facial" glow! Next is Aurelia's Revitalise Night Moisturizer, I also love Aurelia's Revitalise Daytime option but I like to use the Night one during the day because of how firming and pretty it makes my skin look.  This Bio-Organic Moisturizer contains Probiotic ingredients with plant and flower botanicals to soothe and hydrate leaving the skin luminous.  When I was pregnant it was really hard to find a completely clean, natural product and this one had the seal of approval.  Everything from their line is incredible! I highly recommend you also try the Aurelia Refine Polish & Miracle Balm for an exfoliator or an express mask/peel.
6. Sunscreen: One of the most important items in your skincare routine! I have been a huge fan of sunscreen since I was a teenager and honestly has made a huge difference for me as I have gotten older. I have been switching it up between a few of my favorites lately. Recently I have been using Elta MD UV Broad-Spectrum SPF 46 during the day.  Lightweight, non-greasy, tinted, and great if you tend to break-out.  Glymed Plus Photo-Age Gel SPF 15 is dreamy and one I have used for many years.  It smells like Summer and is Pink! It also goes on like a light gel which I love, allowing my skin to breathe and not feel too heavy when adding primers, makeup, etc. Last is Epionce Daily Shield Tinted SPF 50 Sunscreen.  It goes on like a velvety tinted cream, blurring imperfections and giving the skin a soft glow.  Sometimes, I just wear this for my foundation with a little sunscreen mineral powder on top.
I hope you all have enjoyed this blog!


Can you believe Mother's Day is in less than 2 weeks? It is such a special day to celebrate all the amazing mothers in our lives.  I am here to help guide you and have curated some of my favorite gifts that are going to make any Mom feel pampered and loved. I hope you...
It's always important for me to have inspiration and beauty nearby while I am relaxing, nothing like a great cup of tea and one of my favorite home interior books.
Making spaces look and feel beautiful has been a passion of mine for a very long time. Hopefully, you have had the opportunity to see​ the interior of​ my storefront, Blush​ by Jamie Rose.​