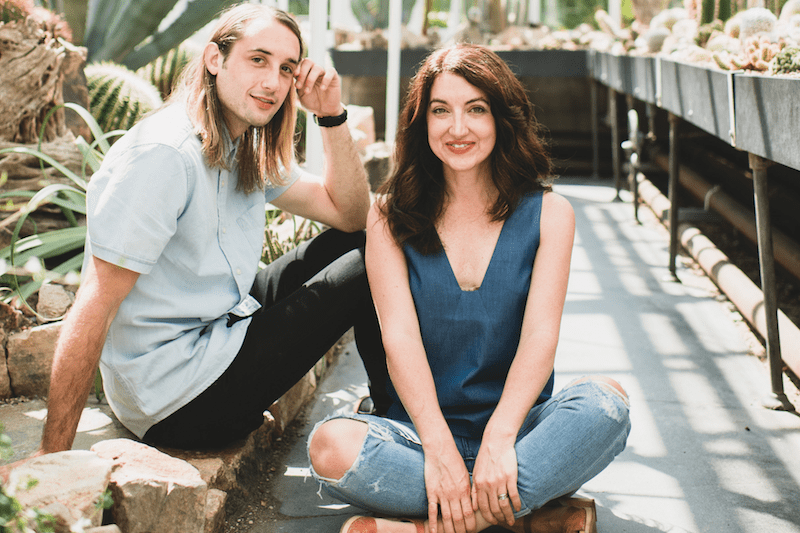 The husband and wife co-founders who created Herbivore Botanicals out of their Seattle kitchen in 2011.
Herbivore Botanicals brings you products that are safe, non-toxic, and highly effective. Julia and Alex believe in tangible results you can see and feel, and believe in the power of nature to bring these results.
"Every ingredient that we include in our products is there for a specific therapeutic reason. We do not use fillers of any kind, meaning that almost every ingredient in our products is an "active" ingredient. All of our products have an emphasis on organic, high quality, and food-grade ingredients.
Knowing that everything we put on our skin quickly absorbs into our bodies, we ethically source the finest raw natural materials the earth has to offer. With ingredients ranging from French pink clay to Brazilian gemstones, we formulate treatments that combine essential vitamins, minerals, and botanicals to restore skin to its optimum health and vitality."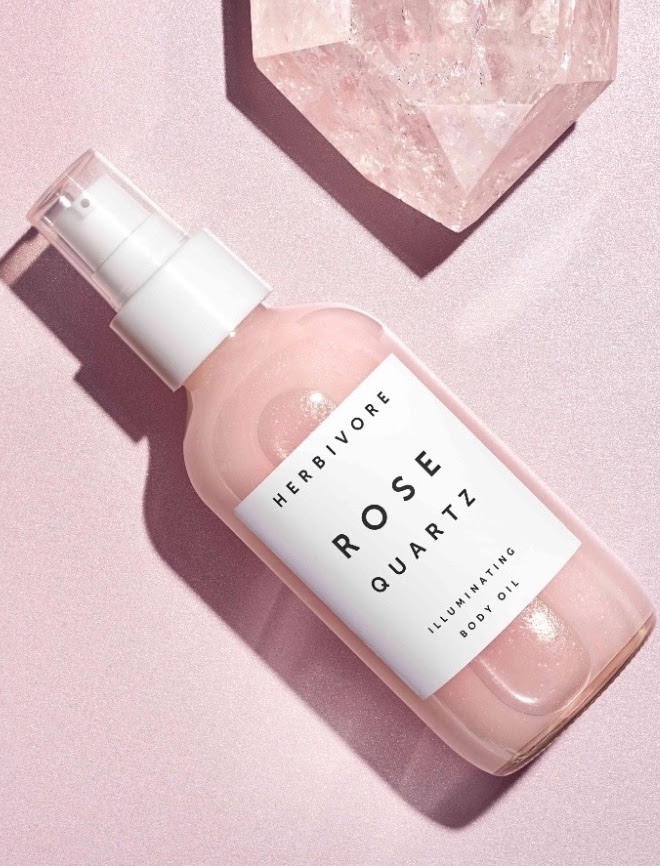 Introducing Herbivore's New Summer Must Have
Glowing. Rose. Hydration. Inspired by the gemstone, Rose Quartz Illuminating Body Oil gives you deeply hydrated, glow-y, and subtly luminous skin. Formulated with the very best oils and infused with an aromatic blend of Moroccan Rose & Jasmine Grandiflorum. This is luxurious skincare for your whole body. Concentrated Moisture.
The scent alone is heavenly! We love how this body oil absorbs quickly to create a natural lipid barrier to lock in moisture, while giving you just the perfect amount of illuminating glow. 
Julia & Alex created their brand with personal rejuvenation and a little indulgence in mind. Herbivore products have intoxicating scents and luxurious textures, so you can really enjoy your skincare and bathing routines.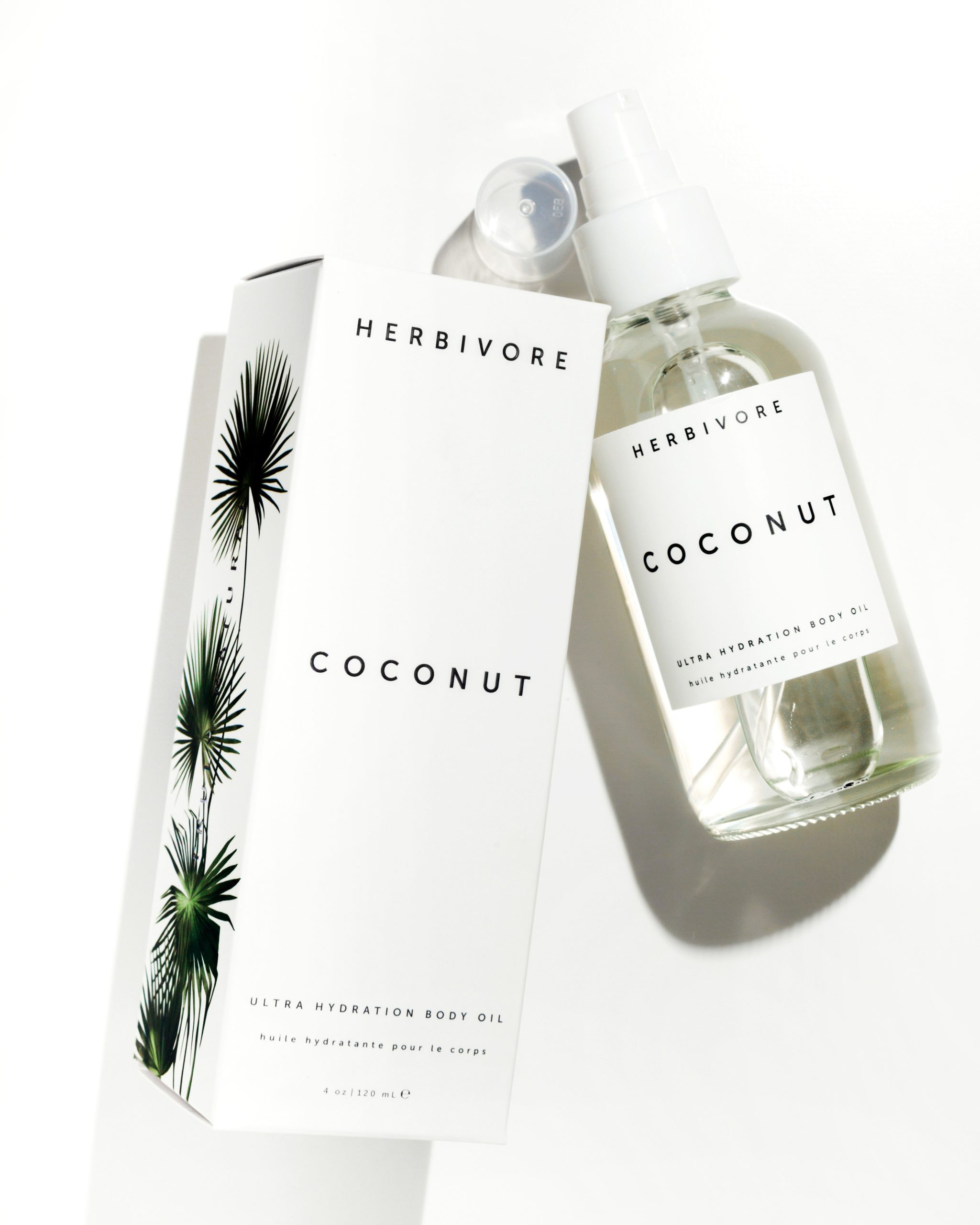 Ultra Hydration Coconut Body Oil 
Tropical. Light. Healing. The perfect light and ultra-nourishing body oil that smells heavenly, whisking you away to the tropics with a single drop. Used in Hawaiian beauty rituals for decades, Coconut has more healing benefits than we can count. Our Coconut Body Oil, formulated with Fractionated Coconut Oil, Coconut Pulp Co2 Extract and a hint of natural tropical florals, helps to hydrate skin, soothe inflammation (making it especially perfect post-shaving), and even tone/texture for glowing skin all year long. Created to whisk you away to a tropical vacation with each application.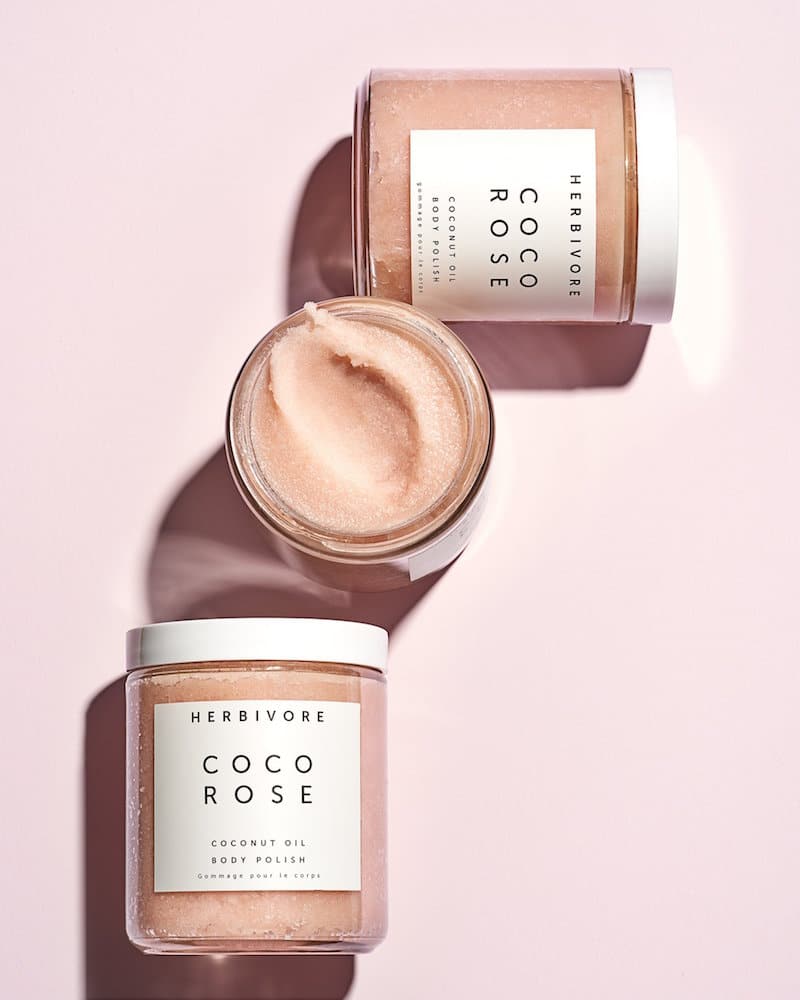 Tried & True Herbivore Favorite
Coco Rose Body Polish is a highly moisturizing and gently exfoliating blend of Virgin Coconut Oil and delicately floral Moroccan Rose. Leaves skin soft and hydrated with a light scent of coconut and rose petals.
We love the ingredients in this sugar scrub! Shea butter and coconut oil moisturize, while pink clay gently detoxifies, and super fine exfoliating sugar gives your skin a new softness and glow.