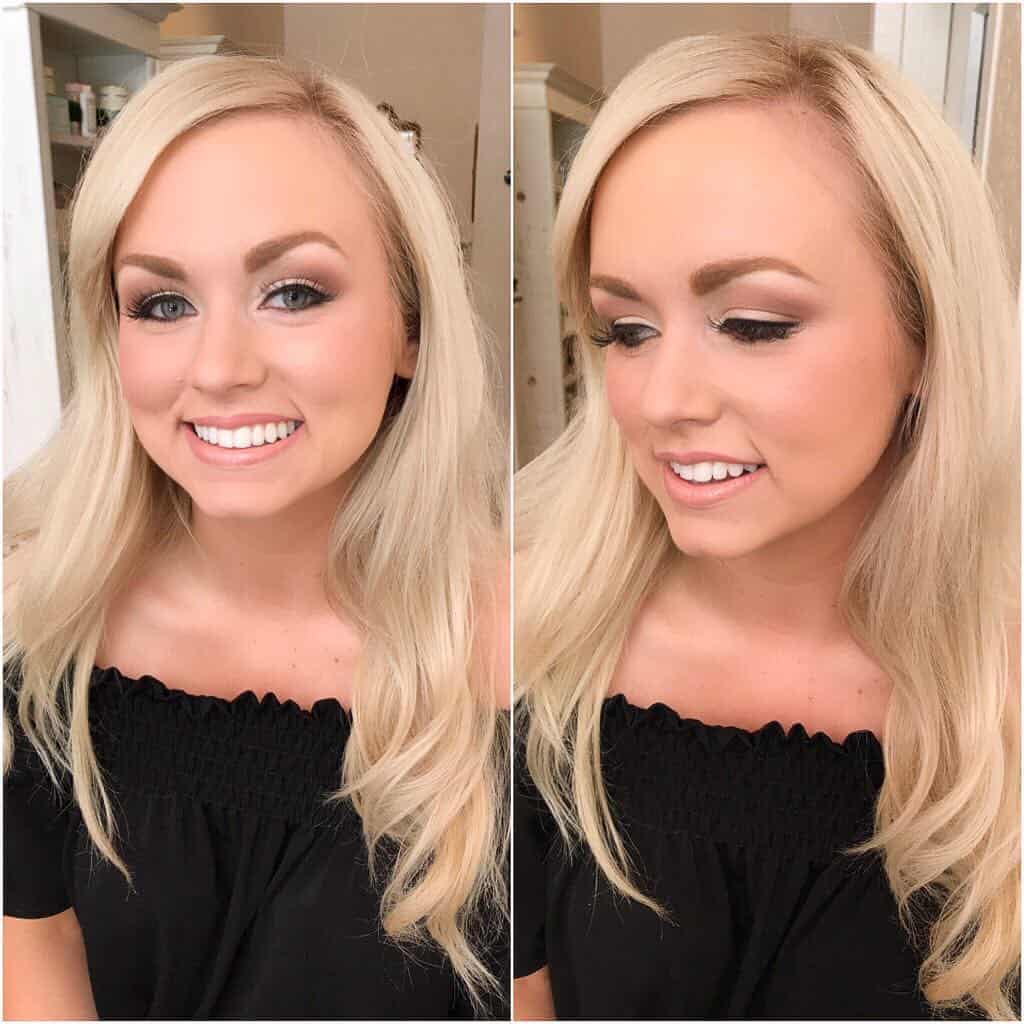 Have you ever wanted to have a personalized makeup class with a beauty expert? Want to know what products & colors are best for you? Our Makeup 101 class was created with you in mind! During a one-on-one makeup lesson, our Blush team will teach you the basics for an everyday makeup application. Bring your notepad, our team will be showing you the tricks of the trade in this class! You're welcome to bring your own makeup bag to use and we can also suggest new products to enhance your everyday beauty routine. You'll leave with a custom face chart, directions for application, and the confidence to replicate the look!
Makeup 101 Before & After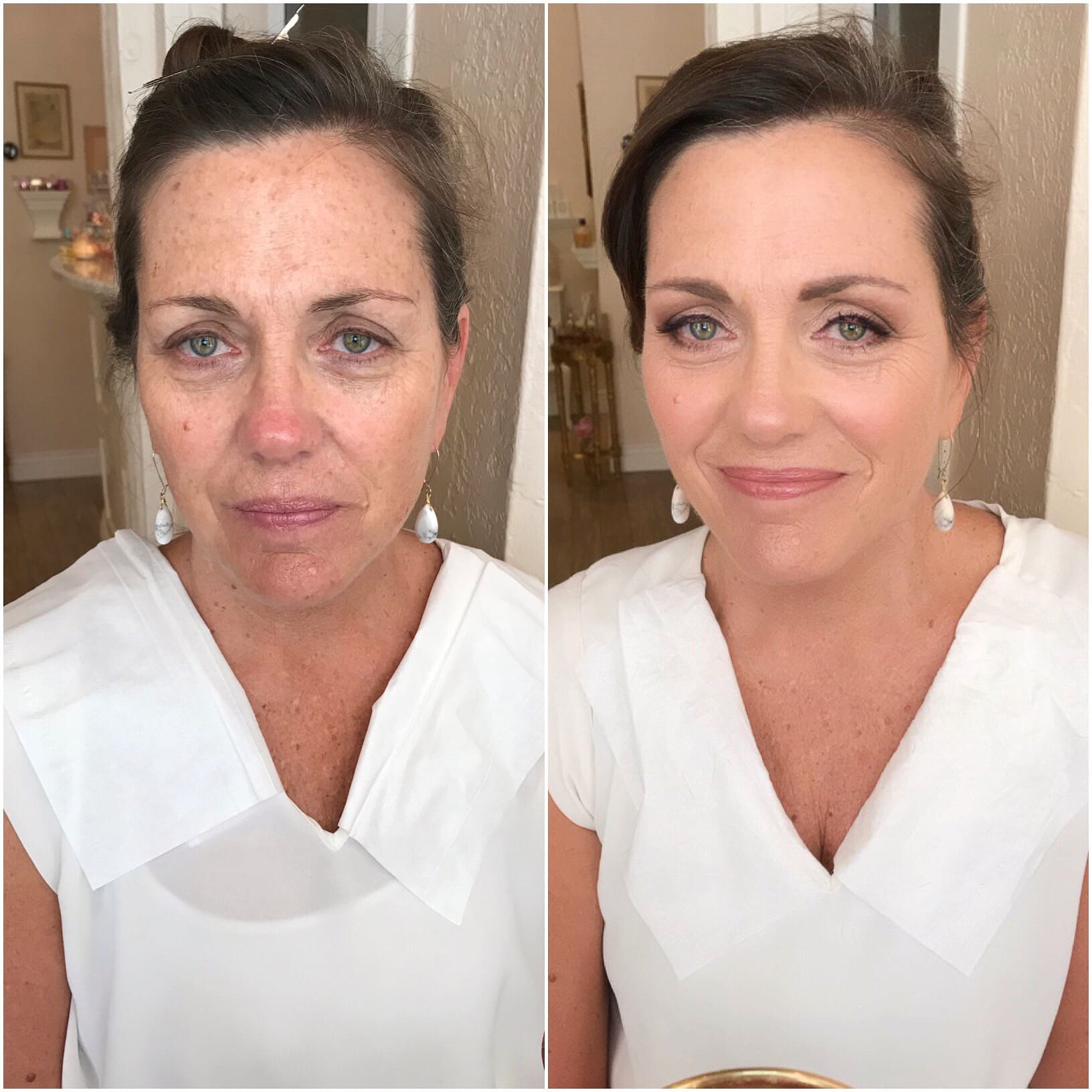 The new year is right around the corner making this the perfect time to refresh your makeup routine! Now – 12/31/17 we are offering our Makeup 101 class as a package with a Glow on the Go express makeup application for the limited time rate of $100!
Makeup 101 Class