Happy September Lovelies!! Fall 2016 beauty trends from the runway are in! We've had so much fun pairing our favorite Blush products with this seasons top colors and looks. Peachy, creamy skin, bold berry lips, glitter, and punk glam eyes are just a few of the beauty tends for Fall 2016!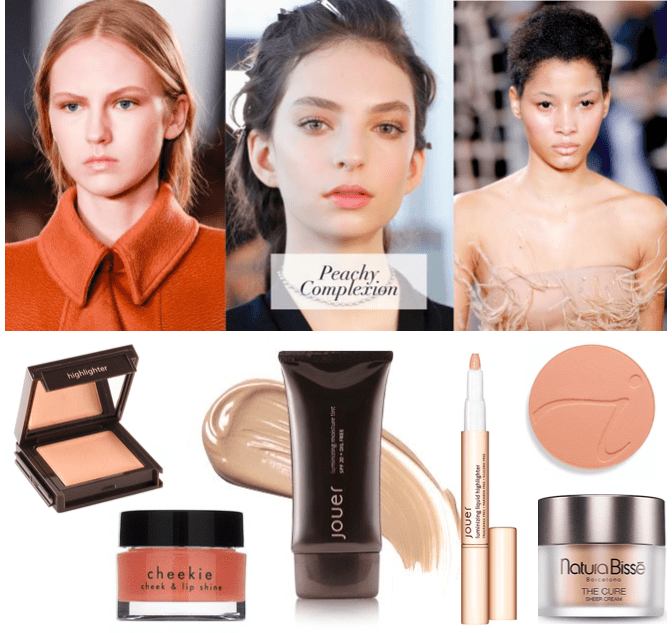 Peachy Complexion
Peaches & Cream! Dewy, luminous, glowing skin is what you'll be seeing this fall. The Cure Sheer Cream and Jouer's Luminizing Moisture Tint make achieving a flawless, glowy complexion a dream! Julie Hewett's botanical infused Peachie Cheekie is the perfect juicy peachy coral – apply to both your lips & cheeks for an instant healthy glow. 
Jouer Cosmetics Highligher in Champagne, $22
Julie Hewett Peachie Cheekie, $24
Jouer Cosmetics Luminizing Moisture Tint, $40
Jouer Cosmetics Luminizing Liquid Highlighter, $39
Jane Iredale Pressed Setting Powder in Peach, $32
Natura Bisse The Cure Sheer Cream, $185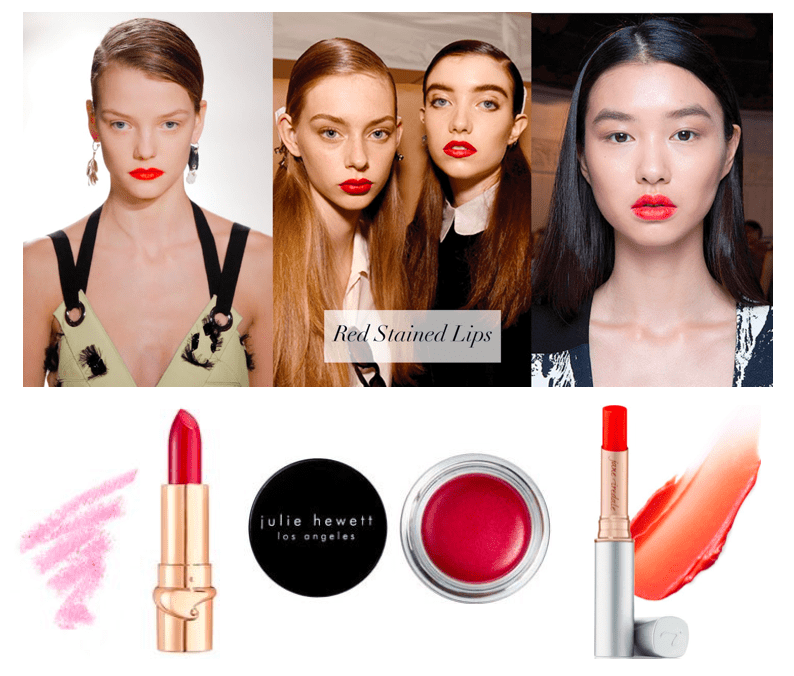 Red Stained Lips
Fresh bitten lips! A wash of red cherry stain is this seasons must have lip & cheek stain! The Ruby Red Camellia Balm by Julie Hewett is a sheer ruby red lip balm with a delicate blend of camellia, rose, and orange oils to heal and moisturize chapped lips. You won't want to go without it!
Julie Hewett Ruby Red Camellia Balm Stick, $24
Julie Hewett Rosie Cheekie, $24
Jane Iredale Forever Red Cheek & Lip Stain, $25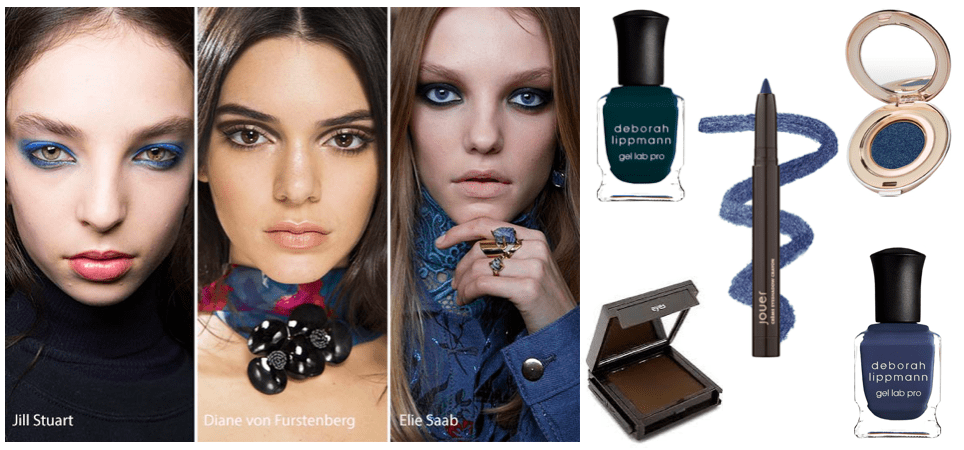 Runway Colors
Rock meets glam! Gun metals, denim washed blue and rich earthy tones. You'll see light hints of blue and a soft smoky refined eye for Fall. Jouer Cosmetics Creme Long-Wear Eyeshadow Crayon makes it easy to add a pop of color to the eyes!
Deborah Lippmann Gel Pro Lab Wild Thing, $20
Jouer Cosmetics Creme Long-Wear Eyeshadow Crayon Avant Garde, $24
Jane Iredale Pressed Powder Eyeshadow Blue Hour, $22
Jouer Cosmetics Powder Eyeshadow Cappuccino, $22
Deborah Lippmann Gel Pro Lab Smoke Gets in Your Eyes, $20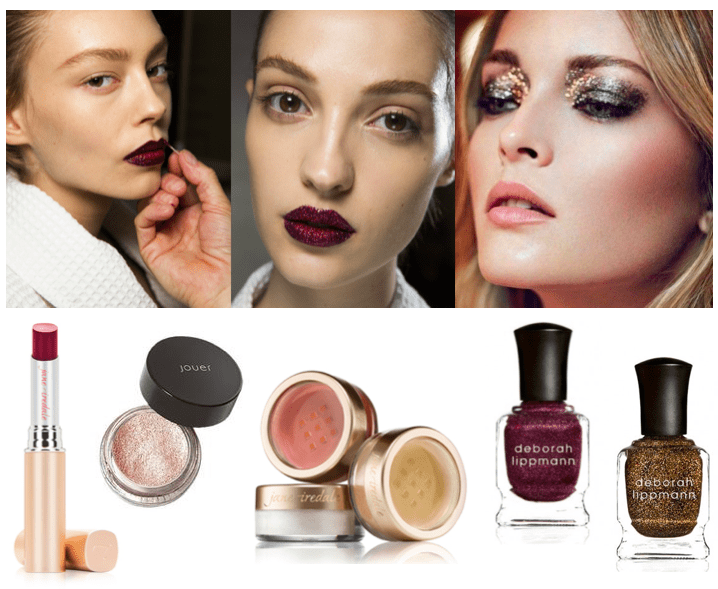 Glitter on Eyes & Lips  
Sparkle & Shine! Hints of diamond dust around the eye and inner corner of the eye is in this season! Runway Beauty Tip: Top your berry lipstick with some Jane Iredale 24 karat gold dust for a fun sparkly pout! And don't forget your nails…Deborah Lippmann's shimmer polishes are to die for!
Jane Iredale PureMoist Lipstick Mary, $25
Jouer Cosmetics Long-Wear Creme Mousse Eyeshadow Northstar, $30
Jane Iredale 24 Karat Gold Dust, $14
Deborah Lippmann Good Girl Gone Bad, $18
Deborah Lippmann Can't Be Tamed, $20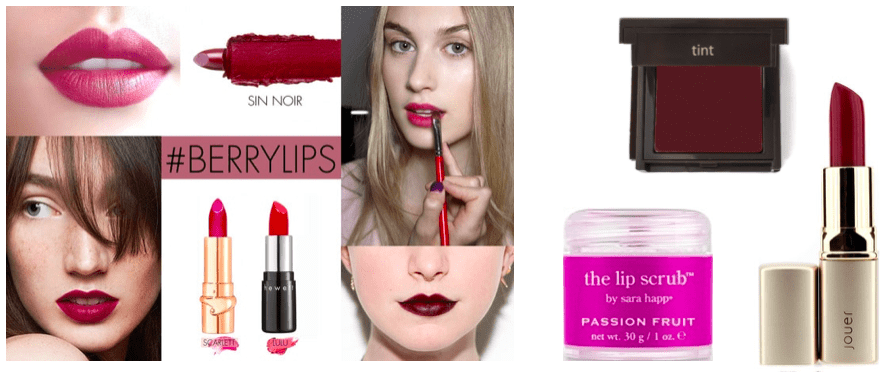 Berry Lips
Who says Bordeaux is best in a glass? Autumn is all about the deep bordeaux lip! Julie Hewett's lipsticks are triple pigmented to last for hours and infused with healing camellia oil. To wear your lipstick well, make sure to prep and prime your lips! We are obsessed with The Lip Scrub by Sara Happ in Passion Fruit. It eliminates dry, flaky skin leaving your lips ridiculous soft, supple and ready for your favorite lipstick! 
Julie Hewett Lipstick Sin Noir, $24
Julie Hewett Lipstick Scarlett, $24
Julie Hewett Lipstick Lulu, $24
Sara Happ Lip Scrub Passion Fruit, $24
Jouer Cosmetics Cheek & Lip Tint Dahlia, $22
Jouer Cosmetics Hydrating Lipstick Elizabeth, $24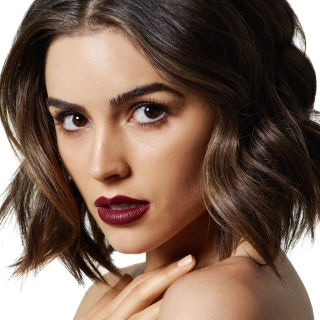 Pop into Blush to shop all these amazing Fall products! Our beauty experts are always available to answer your questions, demo, and color match. XOXO