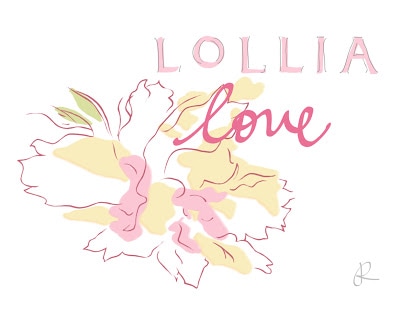 There are so many reasons we love Lollia…where do we begin?!  Our adoration of Lollia begins with the small details that make this brand so special.  We were immediately captivated by the lovely packaging of each Lollia collection.  Lollia's signature packaging is romantic, feminine, flirtatious, and just simply beautiful!  The fragrance notes of each scent are delicately layered and whisper an enchanting story.  The formulations are decadent and luxurious – another detail that sets Lollia apart.  We can't get enough of Lollia's Shea Butter Handcreme, which is often cited as a cult classic!  It is comprised of rich botanical ingredients to moisturize and quickly absorb leaving you with silky smooth hands.  The foaming bubble bath is equally as lush!  The luxurious formula blends olive fruit, avocado oil, and vitamin E to moisturize and hydrate while you enjoy a tranquil Lollia-scented bath.  In fact, Oprah Winfrey has featured Lollia Breathe and Relax Bubble Baths as two of her favorite things several times.  She and her co-producer, Anne Gelfer, are known to keep Lollia products on hand as go-to gifts.  The packaging, quality, and irresistible fragrances make Lollia the perfect treat for yourself or a special gift for any occasion.  Keep reading to discover more about our favorite collections!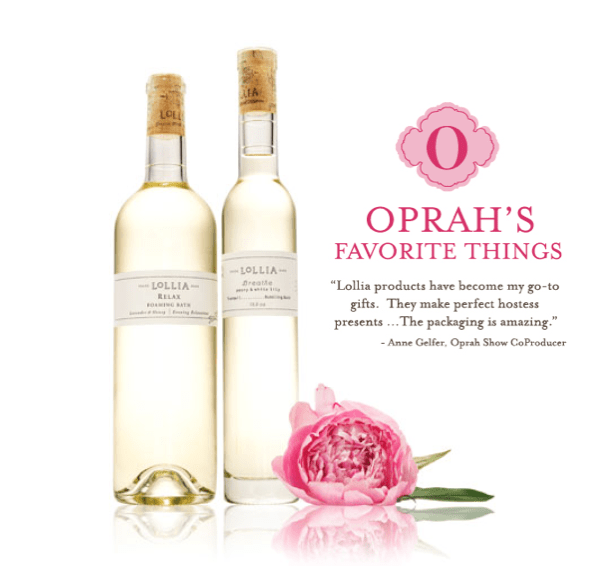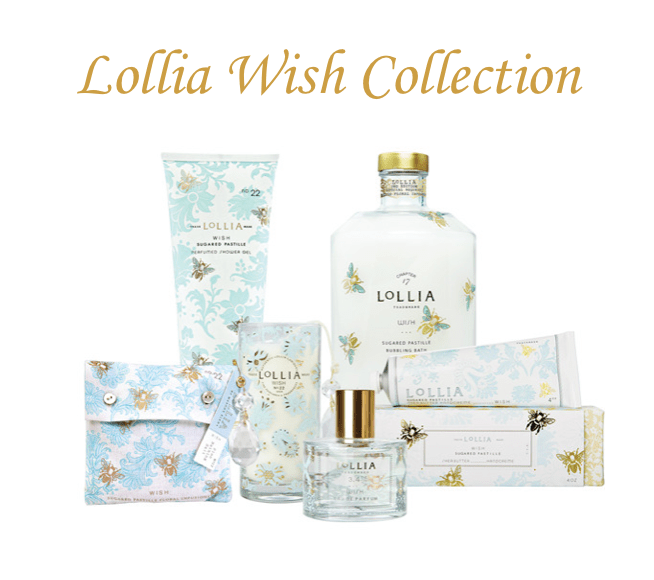 The Wish Collection is comprised of Warm Vanilla Bean and Rice Flower delicately frosted with sugared pastille. Jasmine Leaves sweetened with Sugar Cane. Comforting Ylang Ylang and the sheerest of Amber Woods complete the scene, creating the most luxurious of fragrant escapes.  If that's not enough, the design details are sure to charm you…Bees made with Real Gold leafing with blue accents are silkscreened on a cylinder shaped glass perfume bottle.  We adore the Wish Collection!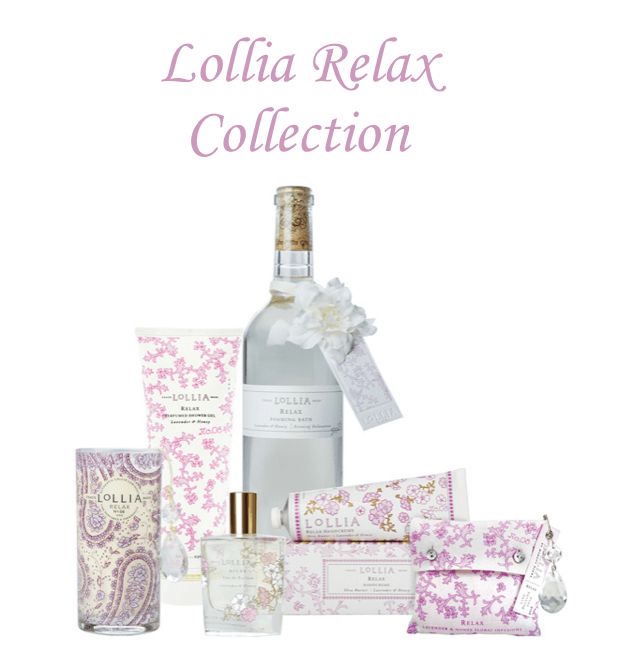 Allow the Relax Collection to calm your senses. Relax is a rich exotic blend of Lavender, Bee Blossom Honey with White Orchids and warm, woody undertones of Indian Amber delicately completed with a touch of Tahitian Vanilla.  We love the sophisticated vintage French floral patterns that grace the lovely packaging.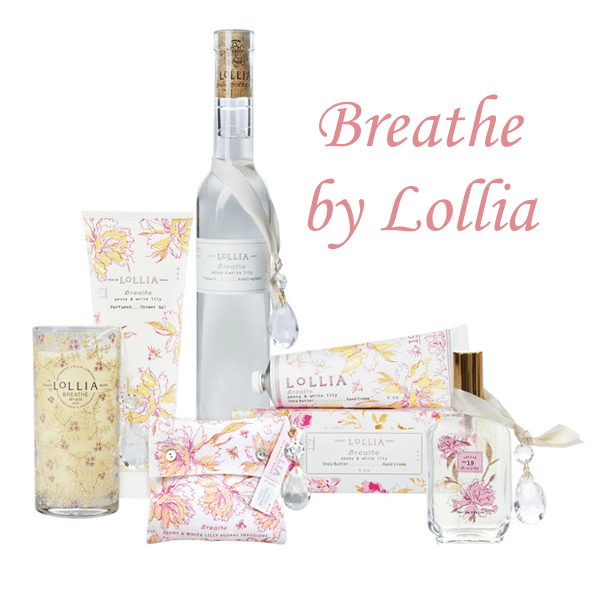 Breathe is a signature Lollia Fragrance. Light as a breeze fluttering over soft organza. A floral heart of ruffled Peony and White Lily with sheer hints of fresh Grapefruit and Orange. A fresh air impression infused with leafy green notes surrounded by a hint of cool, mossy forest paths creates a fragrance that will become your everyday favorite. We're obsessed with the floating peonies and vintage cabbage rose packaging!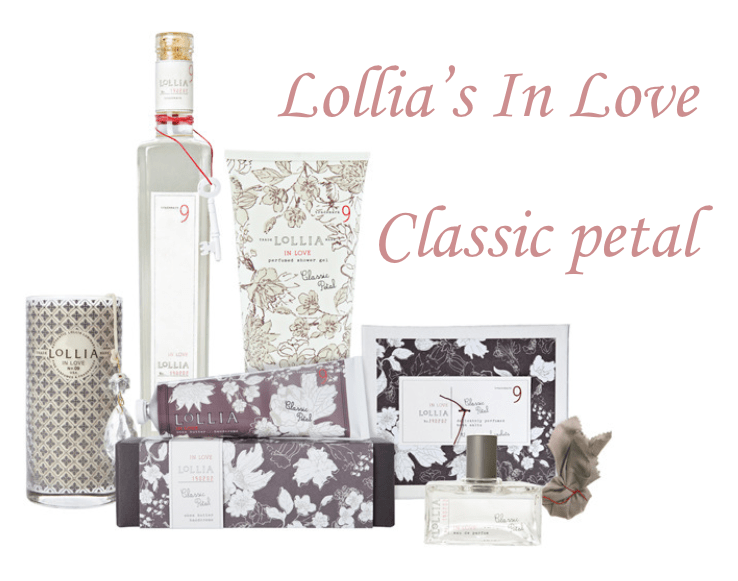 In Love is a timeless blend of classic petals, a delicate infusion of Apple Blossom kissed sweetly by Jasmine, floating upon the breath of truest Living Rose.  The packaging is elegant, modern and strikingly romantic.  We fell in love with this collection from the start!
Find these Lollia Collections and more at Blush! XOXO